| | |
| --- | --- |
| logans59 | 01-06-2013 04:05 PM |
---
NBD MTD Kingston 5

So I bought this used from a fellow here on TB (BassikLee) and it came in on Wednesday. I've finally put it down long enough to let y'all take a look :D
It's my first 5 string, and so far I am loving it. I'm getting used to the pretty wide string spacing, and I think I'll be able to handle it.
So a question for you: what strings should I try? He said that he also bought it used and never changed the strings since he didn't like the spacing, so I don't know what is currently on. I play in church and like a pretty modern tone, I just don't really know what to use since all I've had before is a 4-string P/J. So any info on type/ gauge/ etc. would be appreciated :)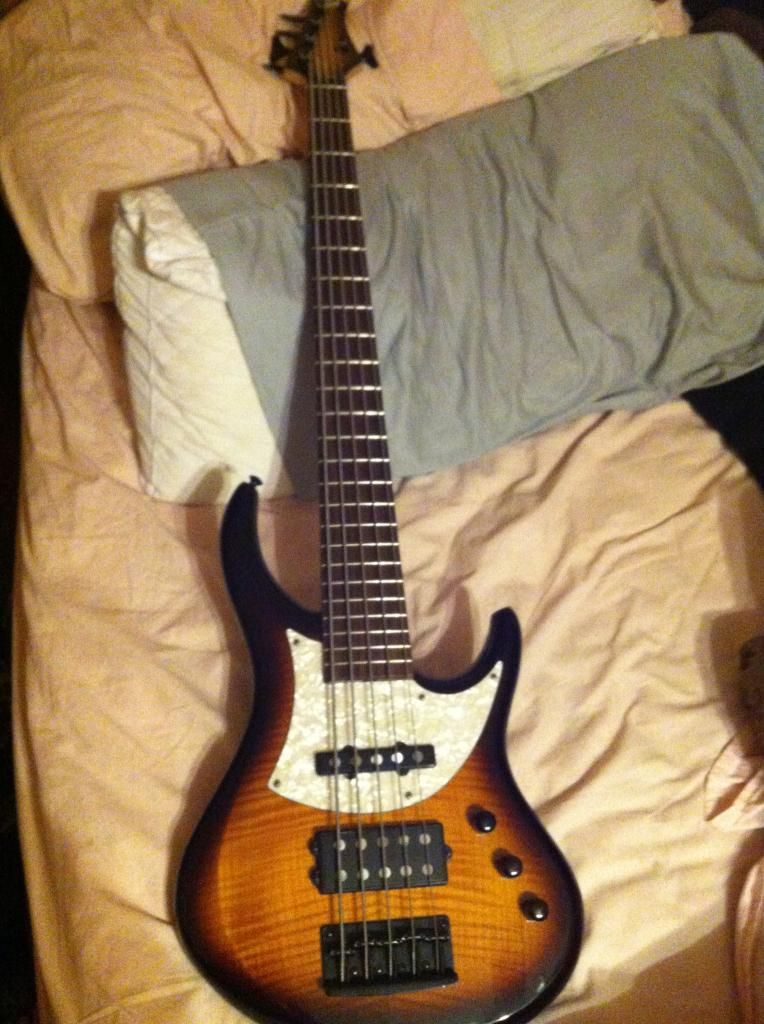 | | |
| --- | --- |
| puremusic | 01-06-2013 04:28 PM |
---
Congrats on the bass I Hi-beams would sound good on that.
All times are GMT -6. The time now is

02:05 PM

.
Powered by vBulletin® Version 3.6.12
Copyright ©2000 - 2013, Jelsoft Enterprises Ltd.