| | |
| --- | --- |
| georgestrings | 01-23-2014 10:09 PM |
---
NBD: Schecter Hellraiser 5

| | |
| --- | --- |
| mrb327 | 01-23-2014 10:26 PM |
---
Nice looking bass George
| | |
| --- | --- |
| georgestrings | 01-24-2014 04:24 AM |
---
Quote:
---
Originally Posted by mrb327 (Post 15422770)
Nice looking bass George
---
Thanks - my crappy pic really doesn't do it justice... I used to have a Hellraiser 4, and it was a real looker - played great, too... I always got compliments on that bass, and really liked it, but got a very good offer for it from another TBer, and sold it to finance a Music Man I wanted... This 5 string version came up on GC's used gear pages for a great price, with an SKB case - so, I decided to take a chance... It's solid enough alright, and only has the minor cosmetic issues that I was told about - nothing I can't fix right up... I'll give the neck a few more days to settle in, but as of right not, it's looking like I'll be taking it down to my luthier for a fret level and dress - then it'll definitely be up to my playing standards...
Here's a pic of my old Hellraiser 4 - I hope it's still being enjoyed: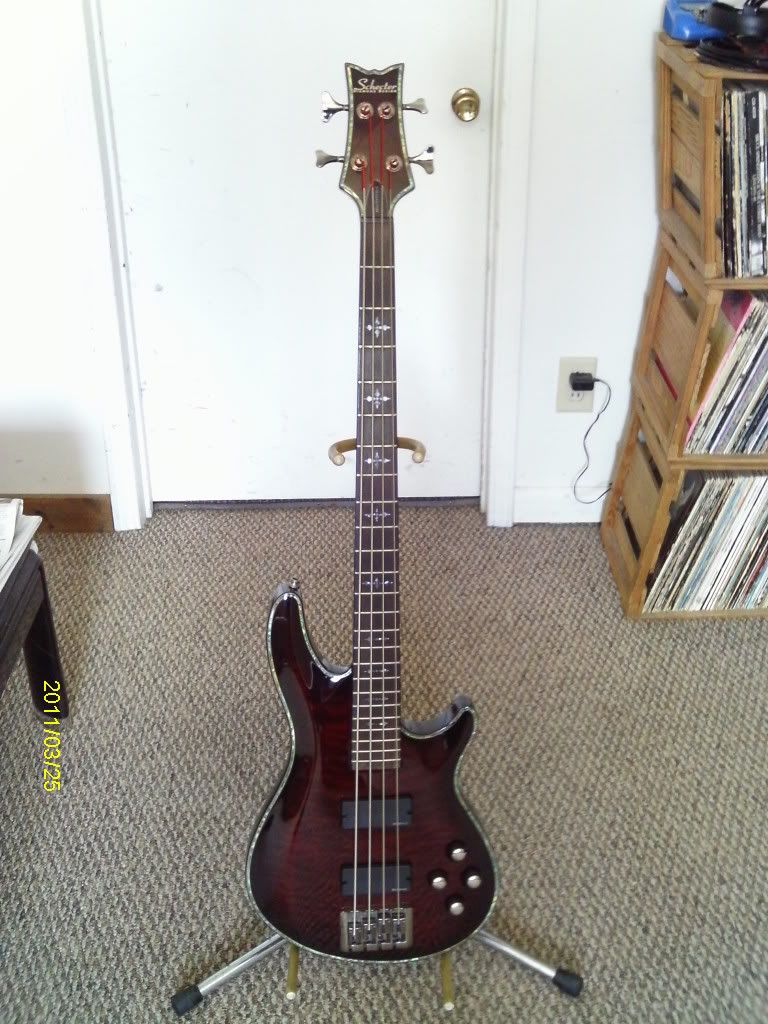 - georgestrings
All times are GMT -6. The time now is

04:48 AM

.
Powered by vBulletin® Version 3.6.12
Copyright ©2000 - 2014, Jelsoft Enterprises Ltd.