- -
NBD: US Masters
(
http://www.talkbass.com/forum/f8/nbd-us-masters-1014304/
)
| | |
| --- | --- |
| lostrings | 09-10-2013 06:57 PM |
---
NBD: US Masters

I have been curious about these US Masters basses for a long time. I have heard nothing but praise for them, so I decided to do some research and see what these basses are all about. During my hunt I ran across this beauty. It has a Mahogany body in Pearl White, Maple neck/Maple board with real Black Pearl shell inlays and a matching headstock. The neck also has graphite supporting rods and is 24 fret. The electronics consist of a 3 band preamp with active/passive switching and humbucking pickups. The bass is dead quiet. The pickups sound fantastic in both active and passive mode. Of course I had to put my strings and setup to the bass...it plays wonderful, with a very low action and no buzz, but one of the best things about this bass is that it weights only 7lb's. These US Masters basses are not made any more, and it is too bad, because they are really great basses.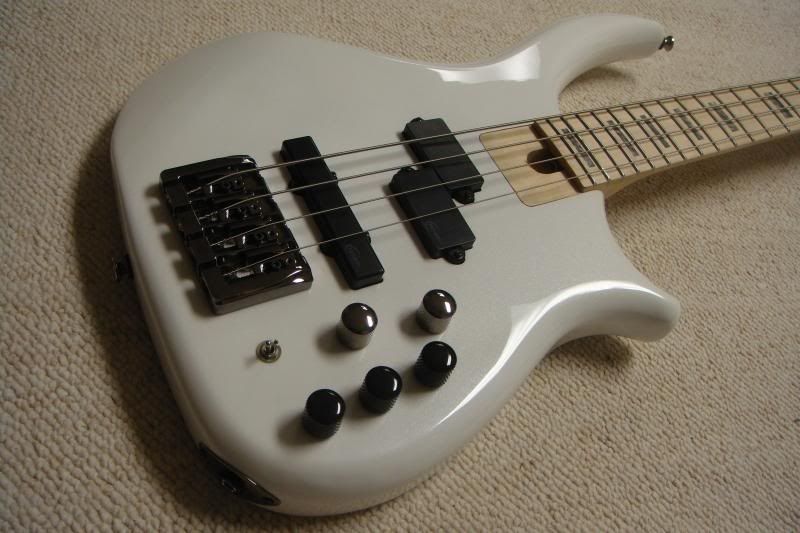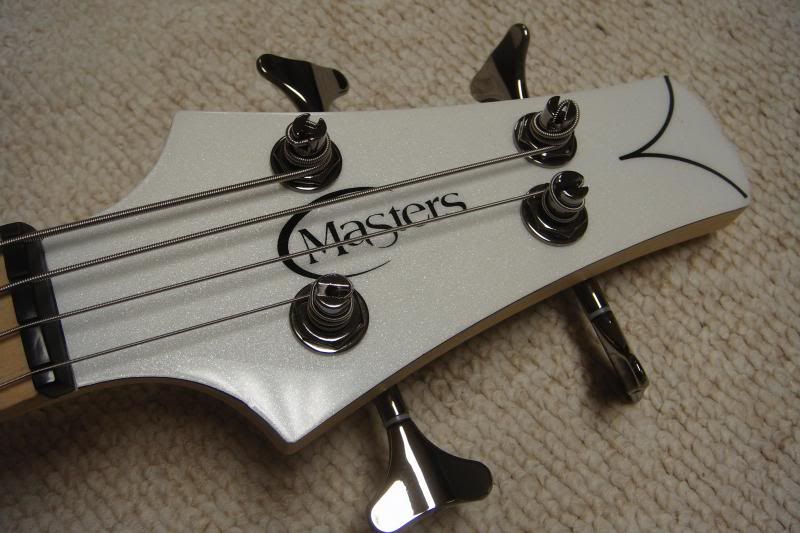 | | |
| --- | --- |
| NicJimBass | 09-10-2013 08:22 PM |
---
IIRC, these were imports made for US Masters. Probably still great basses, but not quite the same as the US made instruments. I had on a few years ago that had a crazy flame maple neck that was gorgeous. Congrats on the new bass!
All times are GMT -6. The time now is

06:22 AM

.
Powered by vBulletin® Version 3.6.12
Copyright ©2000 - 2013, Jelsoft Enterprises Ltd.