| | |
| --- | --- |
| hiderebirth | 01-25-2014 07:43 AM |
---
NBD (Yamaha BBNE-2 content)

Last year, I fell in love with Stingray classics and purchased this particular bass...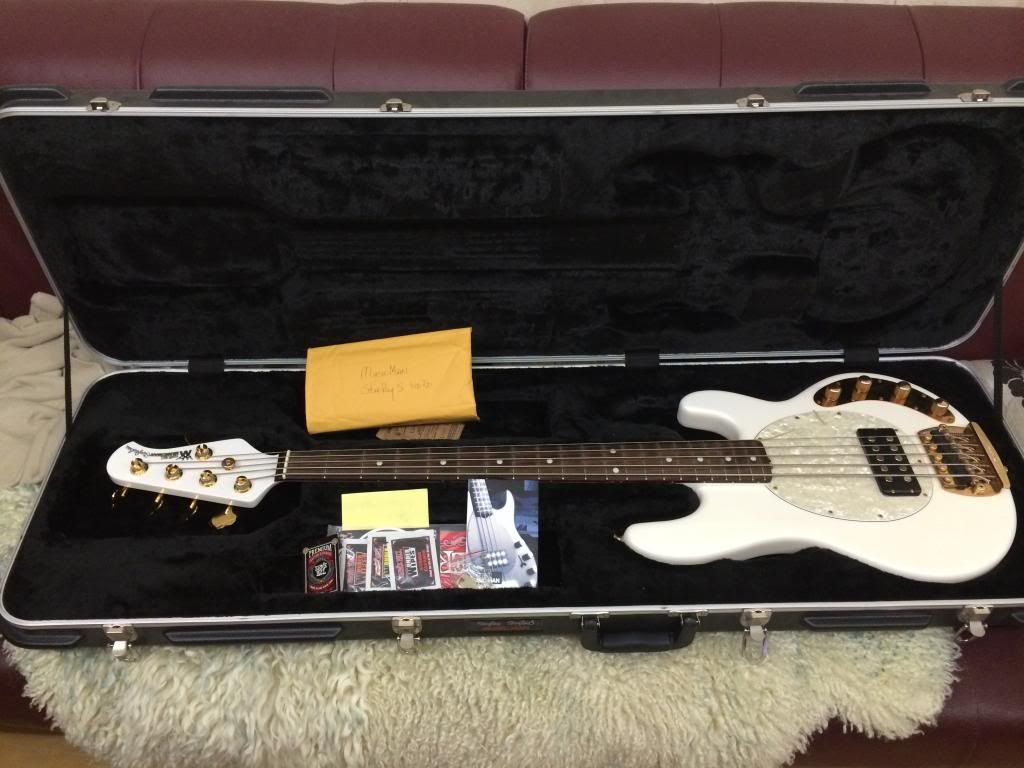 It sounded great, and had looks to die for (I have thing about white body with gold hardware). But as I played this bass more and more, I started to notice that I wasn't really satisfied with it. It was heavy, non-contoured body was uncomfortable, and I missed having three band pre-amp. So I decided to part ways with it couple weeks ago in order to purchase this bass...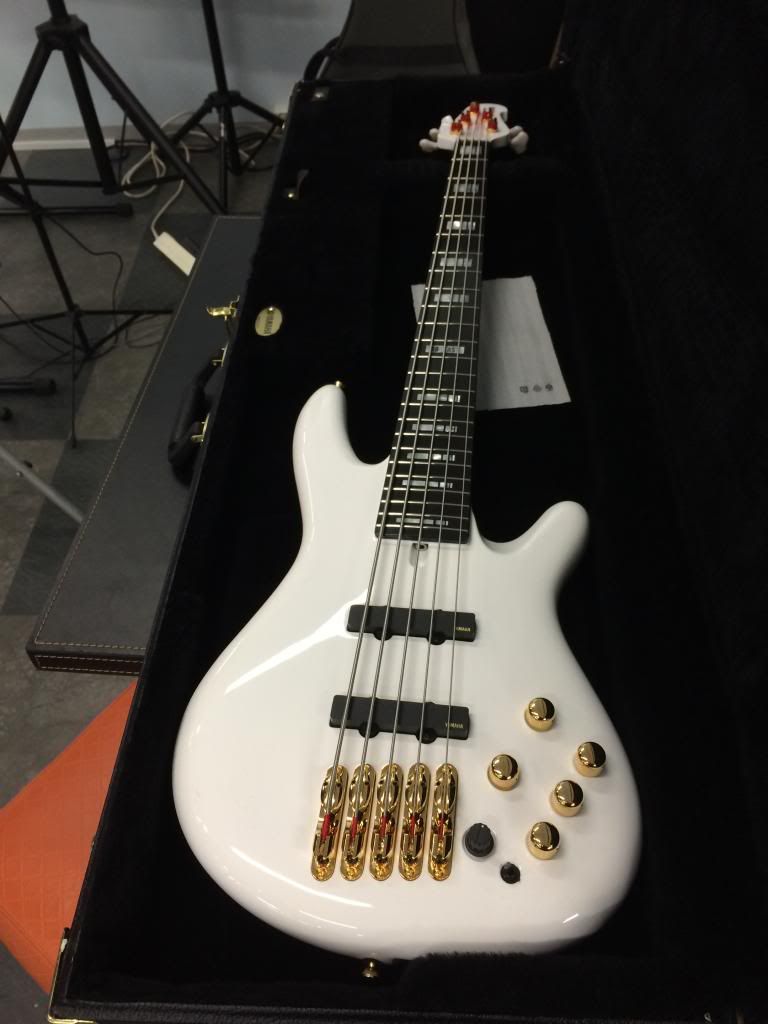 So far, I'm loving it. Its on-board pre-amp is super versatile, plays like buttah, and I absolutely love the way it looks.
I think I'm going to keep this bass for a very long time :D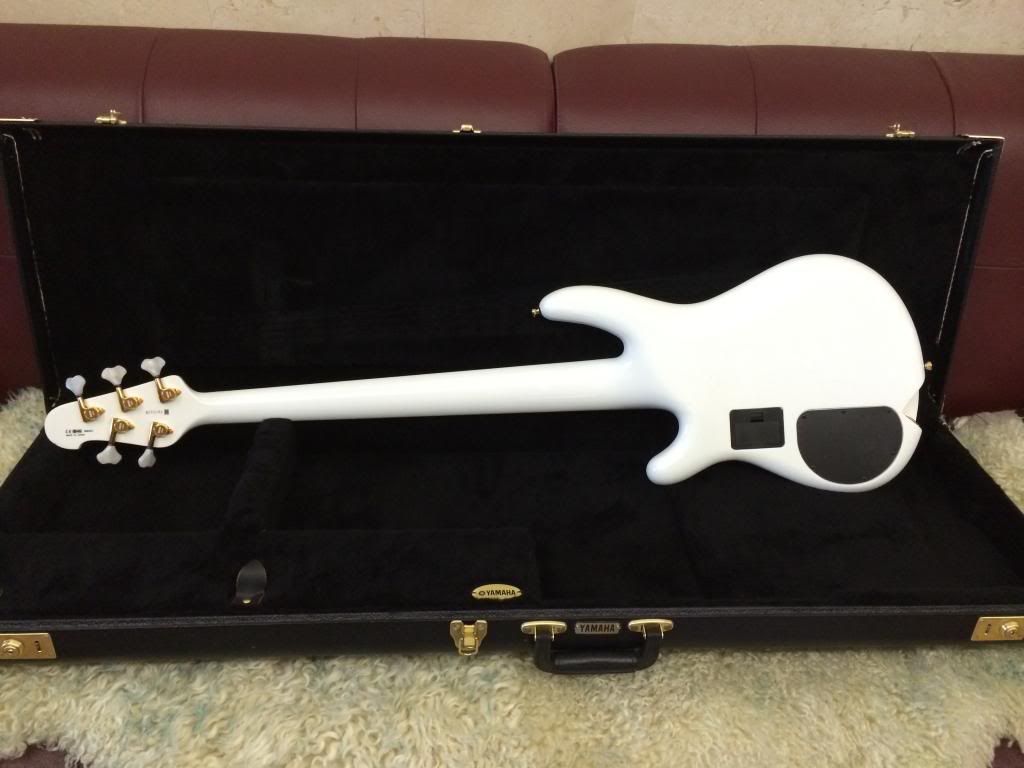 Love the pearl tuner :)
and obligatory new family pic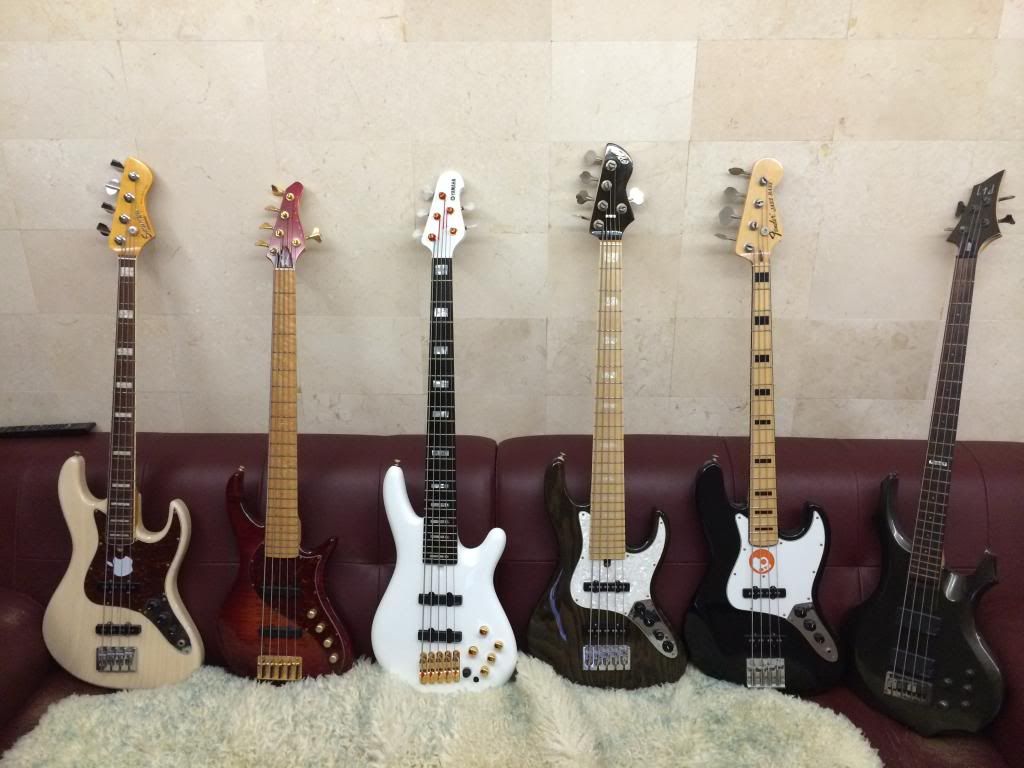 Can you tell I like jazz basses? ;)
| | |
| --- | --- |
| jjk2007 | 01-25-2014 08:36 AM |
---
Would love a video or sound clips! I've always loved Yamaha basses and this one has always been high on the GAS list!!
All times are GMT -6. The time now is

05:39 AM

.
Powered by vBulletin® Version 3.6.12
Copyright ©2000 - 2014, Jelsoft Enterprises Ltd.