| | |
| --- | --- |
| garmenteros | 09-24-2013 12:40 PM |
---
New Bass Day: Framus Star Bass 5/150 Reissue

I've been wanting a hollow body bass for a long time and finally took the plunge after looking at a lot of basses and trying out a few. I paid 1400USD for this framus bass over at the warwick/framus custom shop in NYC. Very nice people, if you're in New York I recommend you hit the shop. I tried a couple of warwick star basses (both korean and german) and liked the framus more. I also went over to guitar center and played every hollow they had and they just sounded sterile. I'll be posting some soundclips in a couple of days because there isn't much information about this bass online, its not even on the framus website. The bass is very loud and resonant acoustically (not enough to get by without an amp though), a pleasure to play, and fit and finish are perfect.
Any ways here are mandatory pics: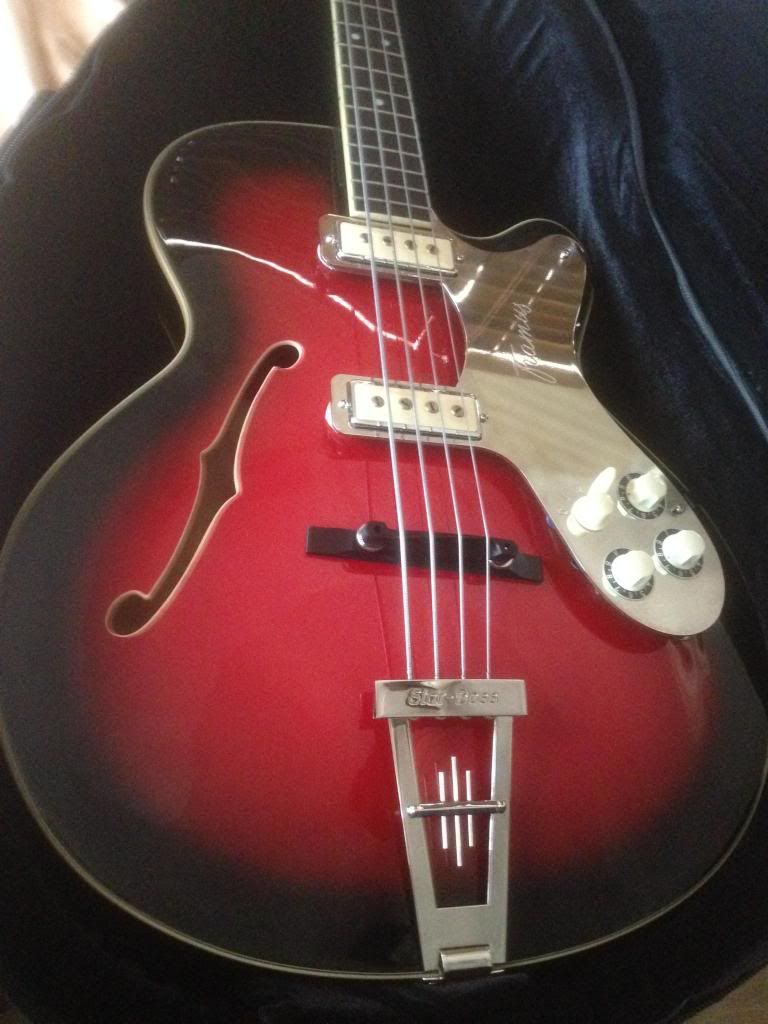 Soundclips coming next week.
---
Never seen one; that's neato!
| | |
| --- | --- |
| TolerancEJ | 09-24-2013 01:54 PM |
---
That is awesome! I was GASing for one of these Korean Pro Series when I saw the instrument on the Framus website. (It is present, though not easy to find.) It certainly has a classic/vintage vibe going for it. I actually think I like it more than today's Warwick Star Bass.

Looking forward to your clips.
All times are GMT -6. The time now is

06:38 AM

.
Powered by vBulletin® Version 3.6.12
Copyright ©2000 - 2013, Jelsoft Enterprises Ltd.