| | |
| --- | --- |
| 5StringPocket | 02-12-2014 08:17 PM |
---
Preamp Upgrade for Carvin SB5000?

I have an ash/maple SB5000 with the J99A pickups and the active/passive option that plays and sounds great. I'm looking for a little more sound shaping ability because sometimes I have to go direct and want to keep it simple. The Carvin preamp sounds nice but I'm considering the John East J-Retro Deluxe. I like it's features and they have a pretty good sound demo on the bestbassgear website but a post from an earlier SB4000/SB5000 Roll Call thread makes me wonder if it would be a good choice.
Quote:
---
I love John East preamps. I put the M-Retro in my Miller sig and it matched perfectly. Better than the Sadowsky and stock pre i had in that bass. I had a spare U-Retro lying around and decided I had to know what it would sound like in the SB. For my tastes, the stock pre suits the bass better. The first and most surprising thing I noticed was less clarity. This is the pre that I put in my PNut bass and would still be in if it fit. The East pre at 9v had fantastic output but boosting the lower mids gave me muddy to honky tones. Boosting the upper mid frequencies and tone wide open is magic on my MM but sounded clanky on my SB. When I finally found a tone I liked, it was already close to what the SB was giving me anyway but less natural sounding. I'm sure it just didn't blend well with the Carvin pickups in my bass because it's really a great pre.. There's definitely magic in the pickups but the quality of the SB pre should not be overlooked. I was also pleasantly surprised to see the shielding already there and nicely done. I put the pre back in with a new input jack while i was at it and I'm back in business and curiosity is satisfied.
---
Does anyone else have experience with the J-Retro Deluxe in an SB5000 or another preamp that has worked out well. I don't want to throw away $350 trying something only to find out I never should have changed it.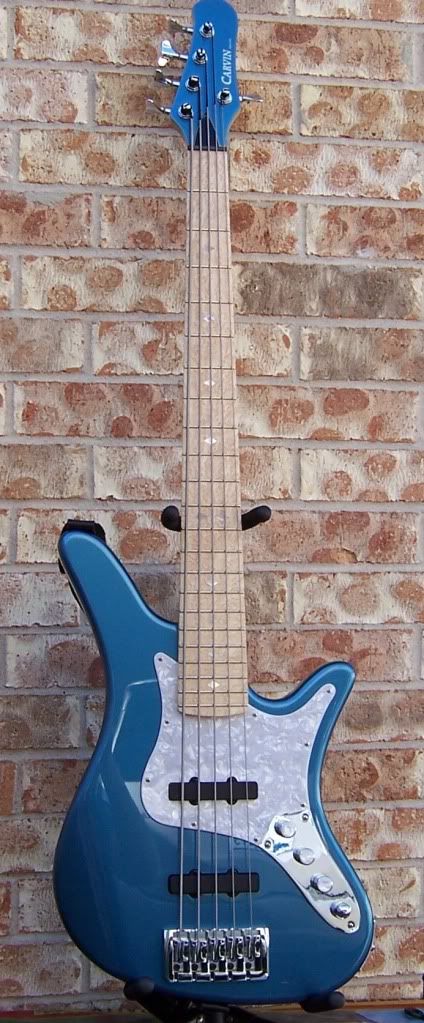 All times are GMT -6. The time now is

10:22 PM

.
Powered by vBulletin® Version 3.6.12
Copyright ©2000 - 2014, Jelsoft Enterprises Ltd.