| | |
| --- | --- |
| Crabby | 12-23-2013 07:05 PM |
---
Remodeled Man Cave (with pics!)

I count myself very lucky to not only have a bunch of fine guitars and basses, but to also have a spare room in the house to keep all my gear. I found recently though, that my "Man Cave" was starting to resemble a storage room as the growing number of cases were taking over the room. Without having anywhere else in the house to store cases, I came up with an idea to maximize the space in my music room and still have a nice place to hang out.
The idea was to build an overhead shelf the length of the room. It would be supported by three walls and would need some support in the front. The shelf needed to be 4 feet in depth to accommodate full size bass cases and in my case, the shelf would be 13 feet long. I could then keep all the amps and my stereo system under the shelf.
I spent 2 days planning, then spent a day emptying out and re painting the room. Gone are the baby poo yellow walls, replaced with a nice dark grey. From here, it took one trip to Home Depot, About $80 in materials and about 4 hours to build a very sturdy and loft type shelf. I am really happy with the results and think I have really maximized the space that I had to work with. I would be happy to share tips with anyone inspired to do something similar.
Here is a shot from before I started to show the lovely yellow walls: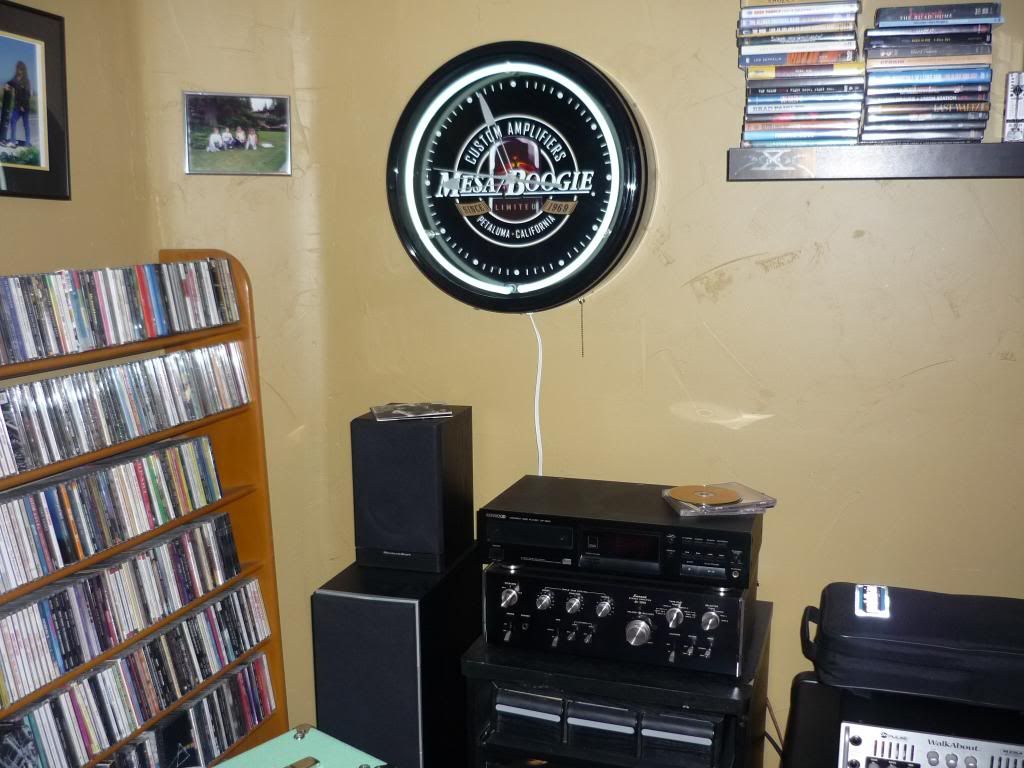 Here are some of my cases stacked in the family room temporarily during the makeover. The sure take up a lot of space!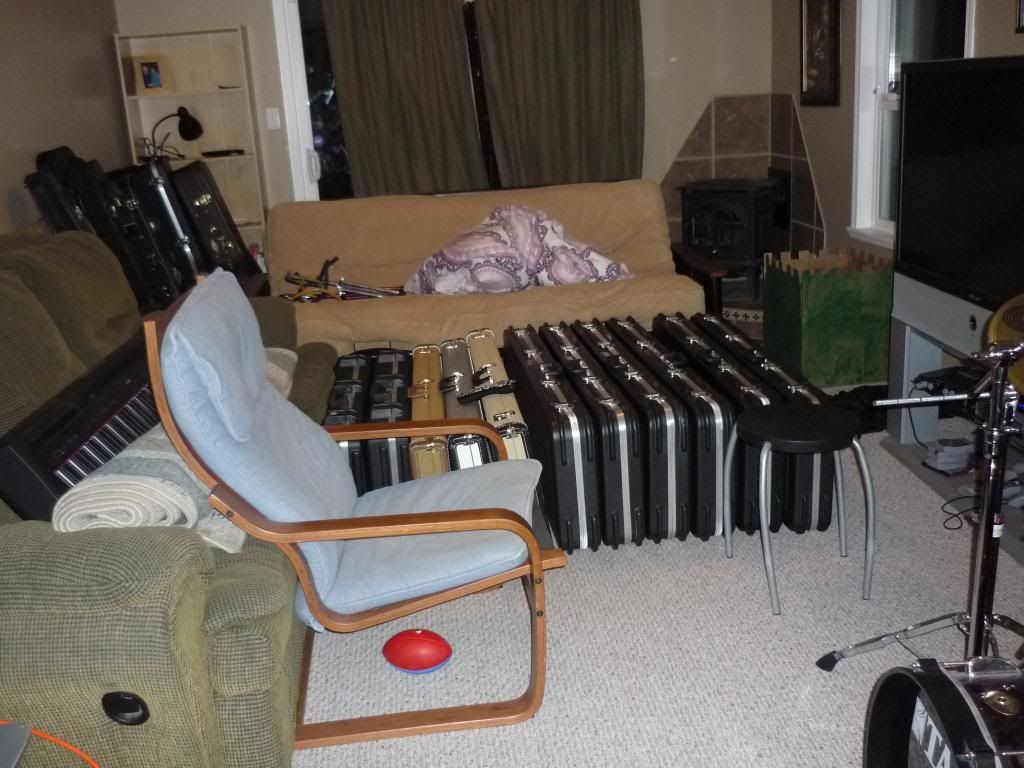 New paint and attaching 2x4's to the walls using 3.5 inch screws into wall studs: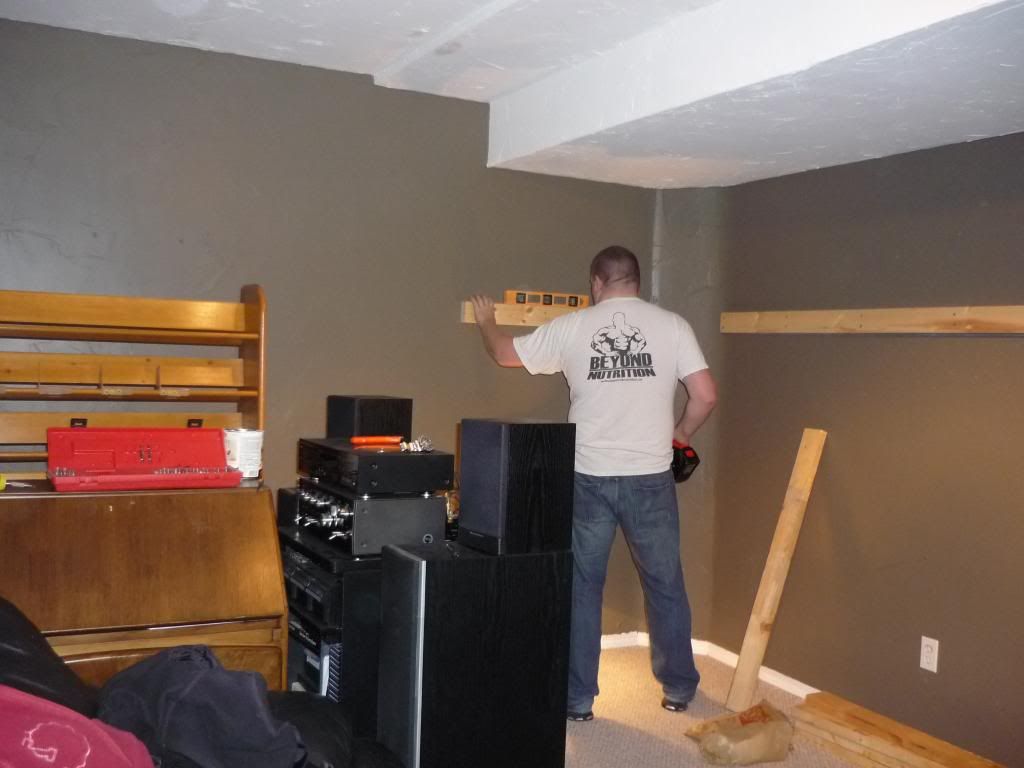 Stringers attached using angled steel hangers: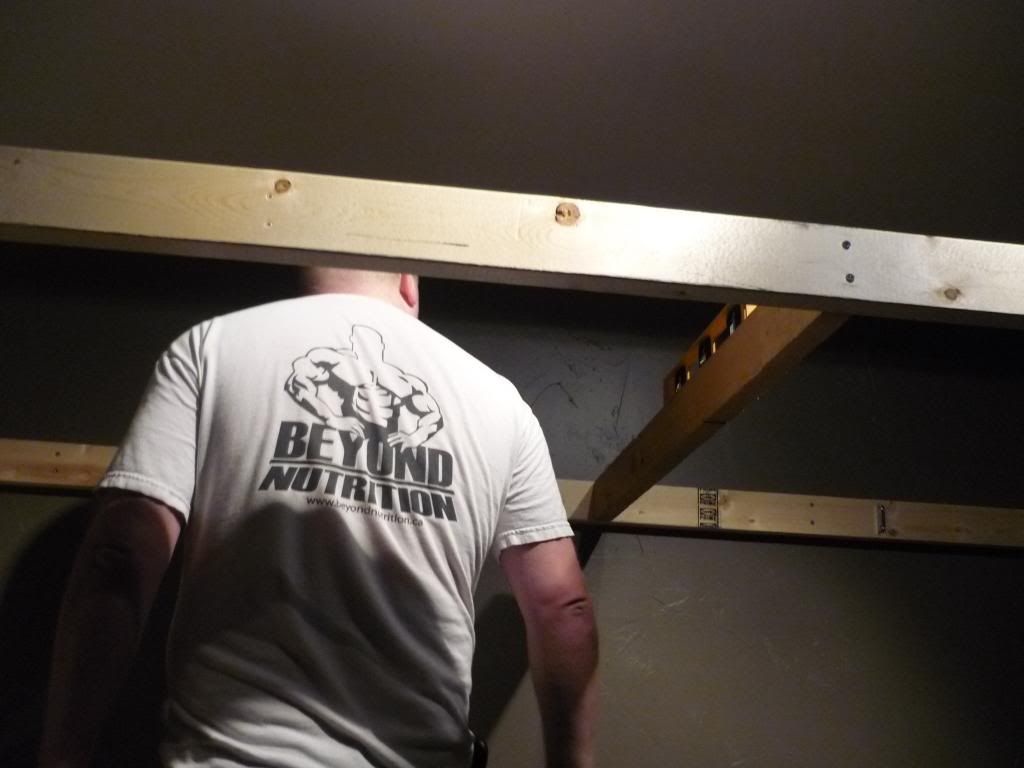 And here is the completed shelf: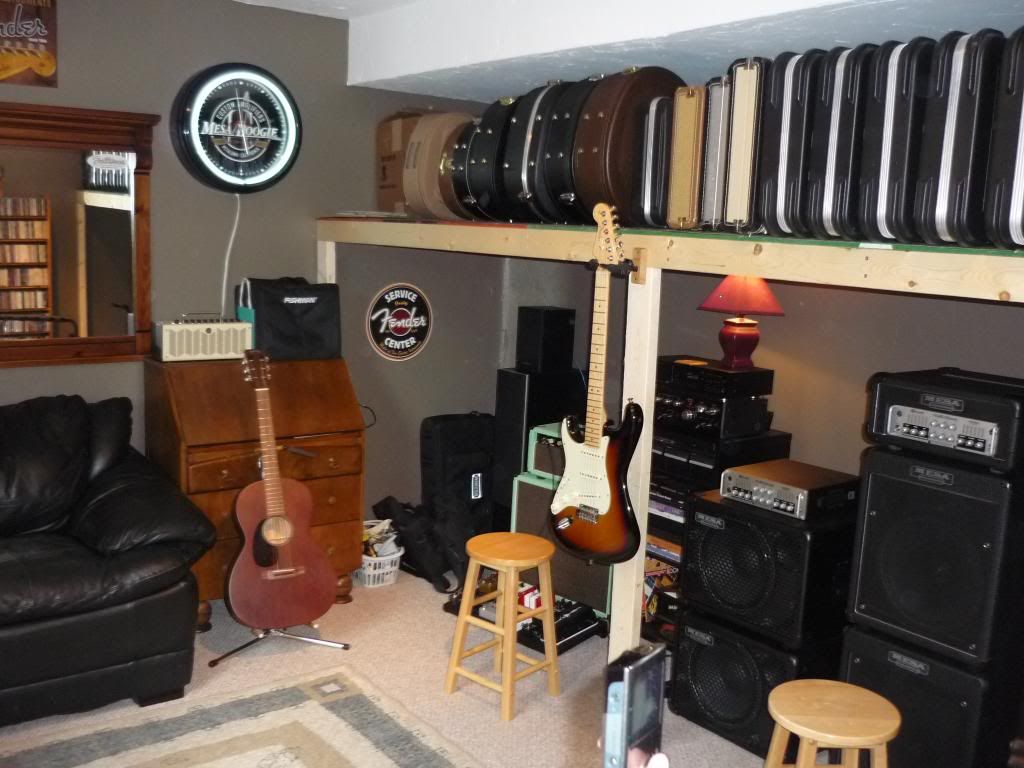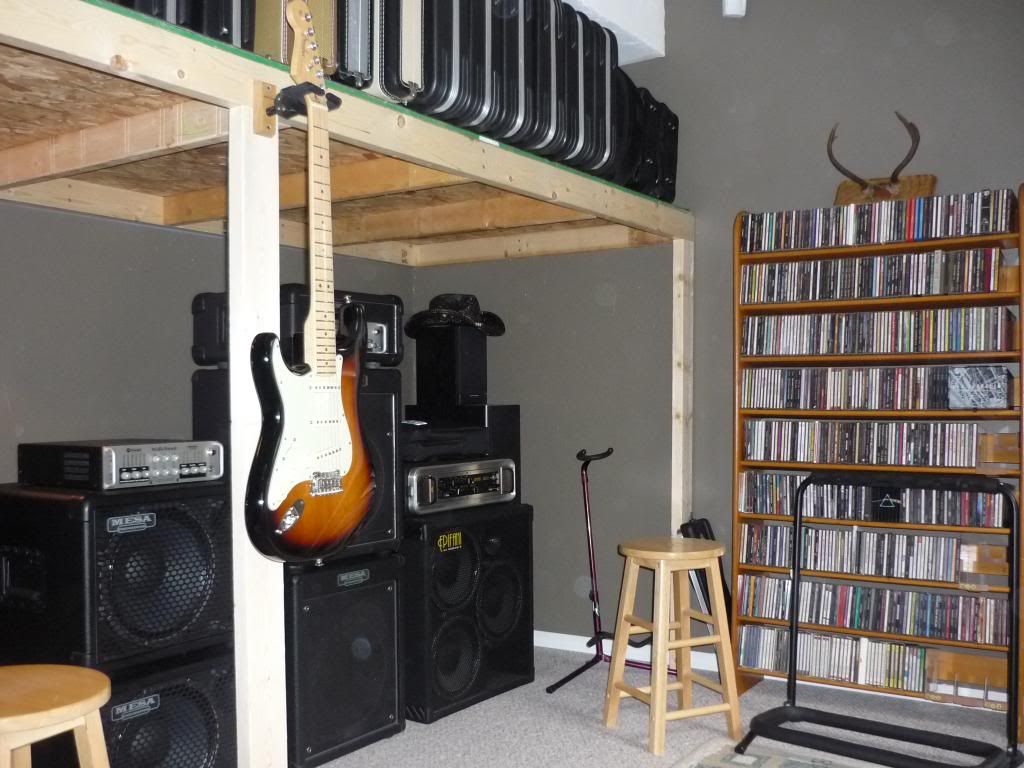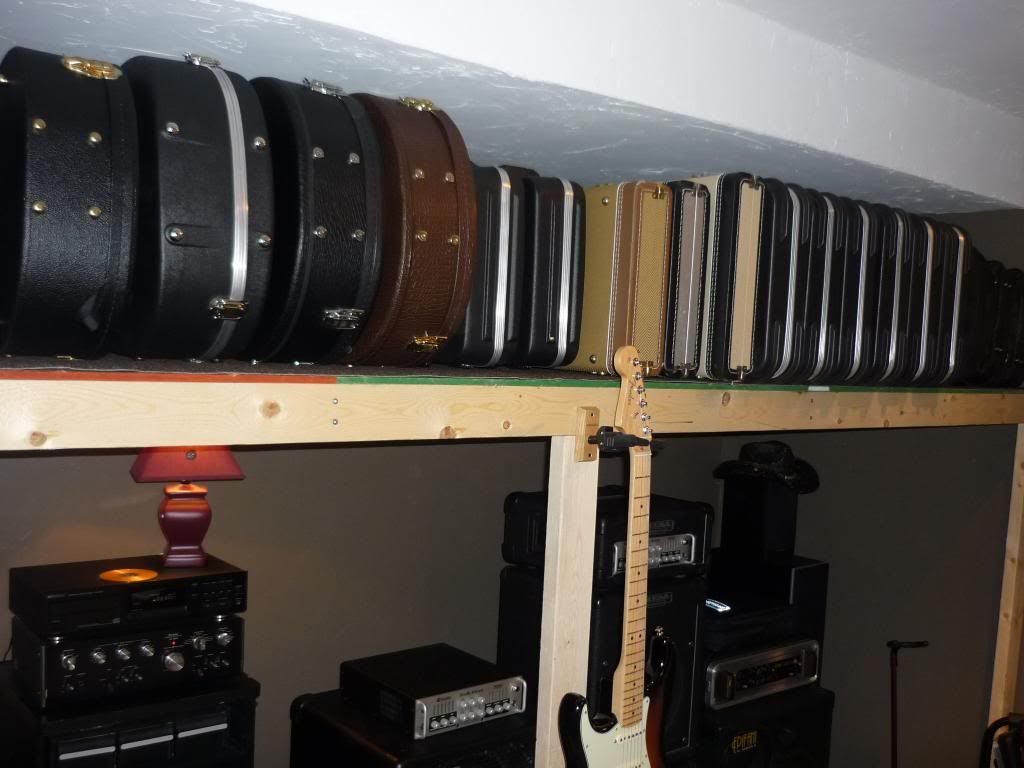 And the rest of the room: