***This is reposted because the original post link is corrupt***
I bid on a squier musicmaster on ebay and won. The reason I won was because I was trying to bid $150.00, but accidently bid $1500. Long/short the seller had to re list since I screwed up the first one. And since I didn't get it the second time either, I decided to make my own:
Specs:
o 2009 Bronco body/neck
o Ping tuners
o Custom Headstock Decal designed Ronny Taylor custom decals
o MusicMaster Pickguard from Jeannie Pickguards
o Veneered PG by chuck norriss
o Black witch hat knobs
o Black PG and PUP screws
o 7.6k noiseless 4 pole custom wound MM bass pickup by John Benson Custom Pickups
o 250k CTS pots, .047 orange drop cap Wiring harness by John Benson Custom Pickups
o Switchcraft output jack
o 4 saddle thru body MM bridge
Currently strung with the stock strings from my SS jag, but I'm looking for suggestions for something
different than I'm already using.
Here's what I'm using:
o Coronado: XL Chromes
o Precision: LaBella Flats
o Jazz: LaBella Rounds
o Axcellerator: SS lo riders
o THunderbird: Fender 7250
o SS Jaguar: GHS Pressure wound
o ThunderStick: Boomers
This was the project from hell, and everything that could have gone wrong did, so I'm on project vacation right now.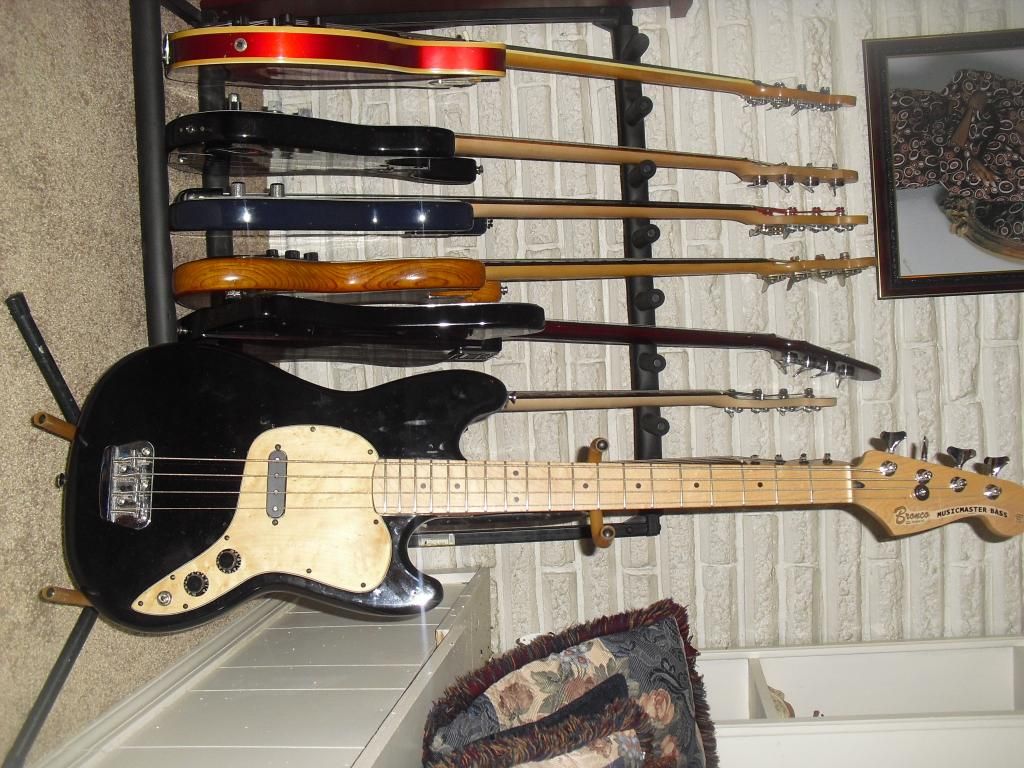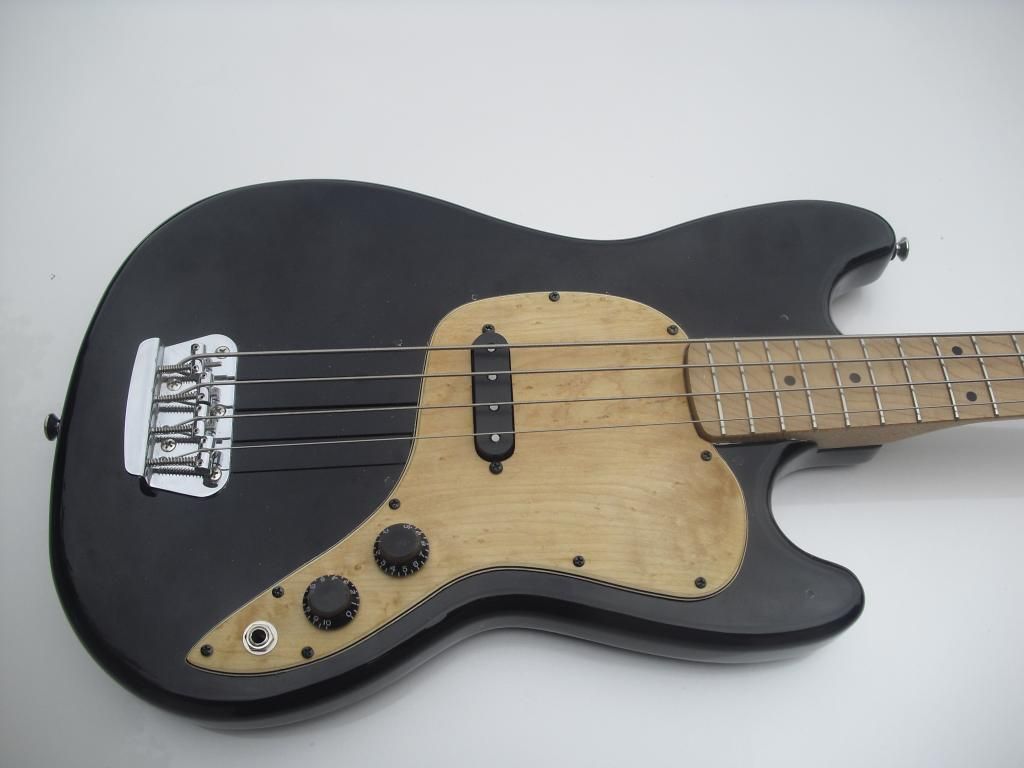 057912