| | |
| --- | --- |
| Pitsaras | 02-13-2013 07:31 AM |
---
Rickenbacker idea. will it work?

hello everybody
i am seriously considering building a rick clone (sort of). I am thinking all maple construction just like the original ones, wenge or maybe ebony fretboard (bubinga cannot be found here...) and i have already bought the hb-2 pickups from the rickenbacker boutique. Will it sound like a rick if i put the hb-2 in the rickenbacker positions? Also is there a way to split the hb-2 pickups with push/pull pots to also get a single coil tone close to a 4001/3. Thank you
| | |
| --- | --- |
| Pitsaras | 02-13-2013 02:48 PM |
---
no one? seriously?
---
The wood that will sound the closest to bubinga is maple.
I have wired a hb-1 pickup to a toggle switch so it can be set to series, single and parallel see the bass below.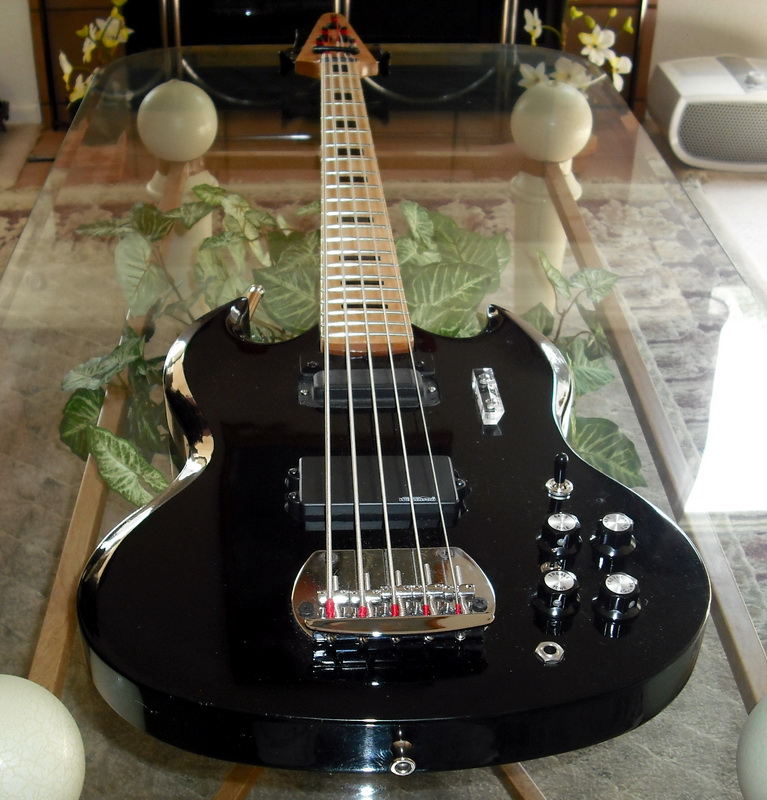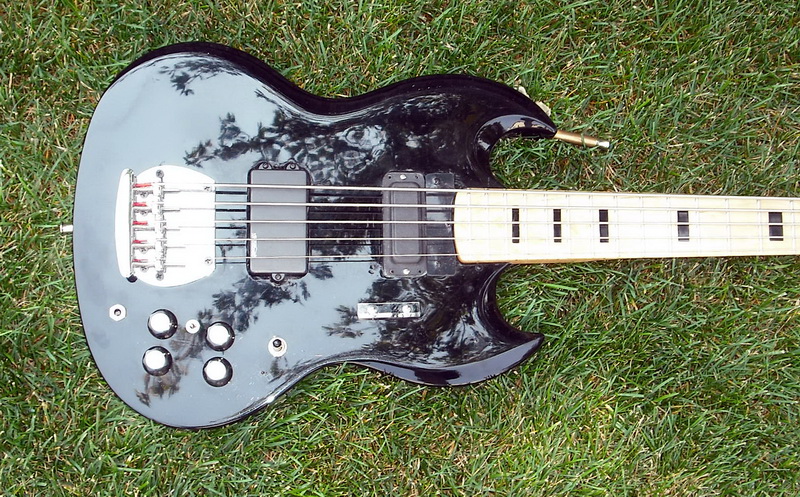 ---
For the classic Rick tone the Rick high gain single coil pickups work better.

The hb-1 pickups are darker in series mode and too clean in single mode and too weak in parallel.
---
Ebony for the fretboard will work as well but it will but slightly darker in tone.

The 4002 Rick basses came with ebony fretboards from the factory and the had some legacy parts left over and they built some 4004 basses with the ebony fretboards. They got one off paint jobs and were sold at a premium price on ebay.

Warmoth will make you a paddle headed bass neck with a bubinga fretboard.
| | |
| --- | --- |
| Pitsaras | 02-13-2013 03:56 PM |
---
thank you for the insight and all the information. another thought was jazz pickups in the rickenbacker positions i believe i would get closer to the rickenbacker tone?
---
This version of the black SG bass sounded very much like a 4001.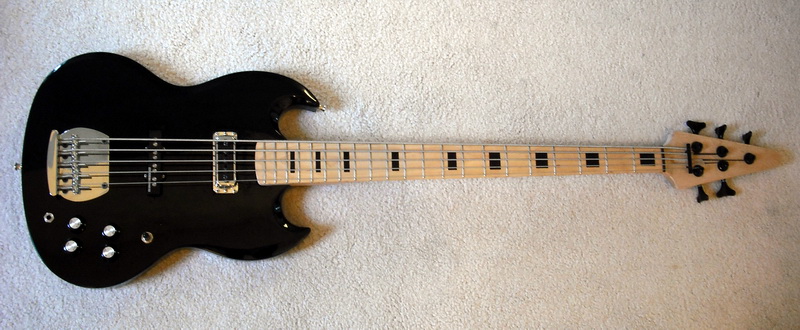 As pictured it has a maple neck, plywood body, Rick neck pickup, a Rickenbacker wiring harness, and a Seymour Duncan 1/4 pound Jazz pickup. With all of that combined it had a real 4001 bite. I wanted it to be a little darker so I put in humbucker pickups on a later version.
| | |
| --- | --- |
| Pitsaras | 02-20-2013 12:02 PM |
---
the hb-2 pickups from the rick boutique only have 2 cables going out of them. i guess the one is the signal and the other is the ground wire. so how do i connect the pickup to a switch? i need some sort of schematic because my knowledge on the these kind of things is quite poor
All times are GMT -6. The time now is

02:57 AM

.
Powered by vBulletin® Version 3.6.12
Copyright ©2000 - 2013, Jelsoft Enterprises Ltd.