I had been wanting a cheap acoustic bass for quite some time. Something I could just pick up and play while I'm sitting on the couch. Something hassle free but loud enough to hear without having to plug in. I also didn't want to spend a lot of money on this. I came across this Sojing bass on ebay for $75 with free shipping. I wanted to do some research but there's not a lot out there for this bass. A couple of reviews on amazon but that's about all I found. Hopefully this review will help people out in the future.
Well it's cheap. Very cheap. The quality and construction are pretty bad but it is playable. Smells like glue and blemishes everywhere but no sharp fret ends on mine and there doesn't seem to be any dead spots.
The action a lot better than I thought I was going to get with it, but it is still higher than I go with on my electrics. There is an adjustable truss rod but I haven't fiddled with it yet.
I ordered some new strings and I'm waiting for those to come in before I start turning it. Speaking of strings, the ones it came with are absolute garbage. For some reason they came really dirty.
Acoustically the bass is quiet if you play with your fingers, but you can be pretty audible if you use a pick, especially near the bridge. Fine for me as I use a pick a lot in my cover band. If you use the aforementioned tactic I think you could sit in with an acoustic guitar and be fine.
I have not plugged this thing in yet. My only reason to buy the thing was to sit on my couch and be able to practice. If anyone is curious about the electronics I can definitely review it.
This is my first acoustic bass so I'm not familiar with those strings. I ordered some GHS Phosphor Bronze light gauge. I looked for the lightest, brightest acoustic string I could find with hopes of increasing the acoustic volume even more. I haven't received them yet though so I'm pretty anxious.
Overall, not a horrible purchase for $75. With things this cheap quality consistency is always going to be an issue though. I'm happy with the purchase and I'm able to get what I want out of the bass.
[IMG]
[/IMG]
[IMG]
[/IMG]
[IMG]
[/IMG]
[IMG]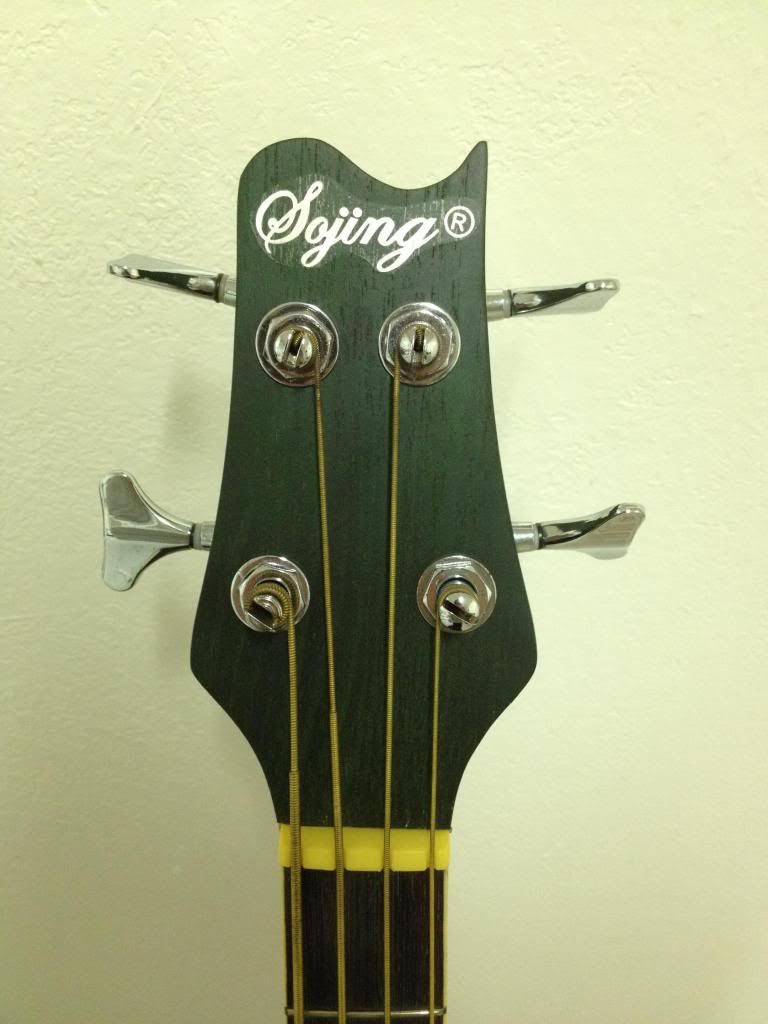 [/IMG]
[IMG]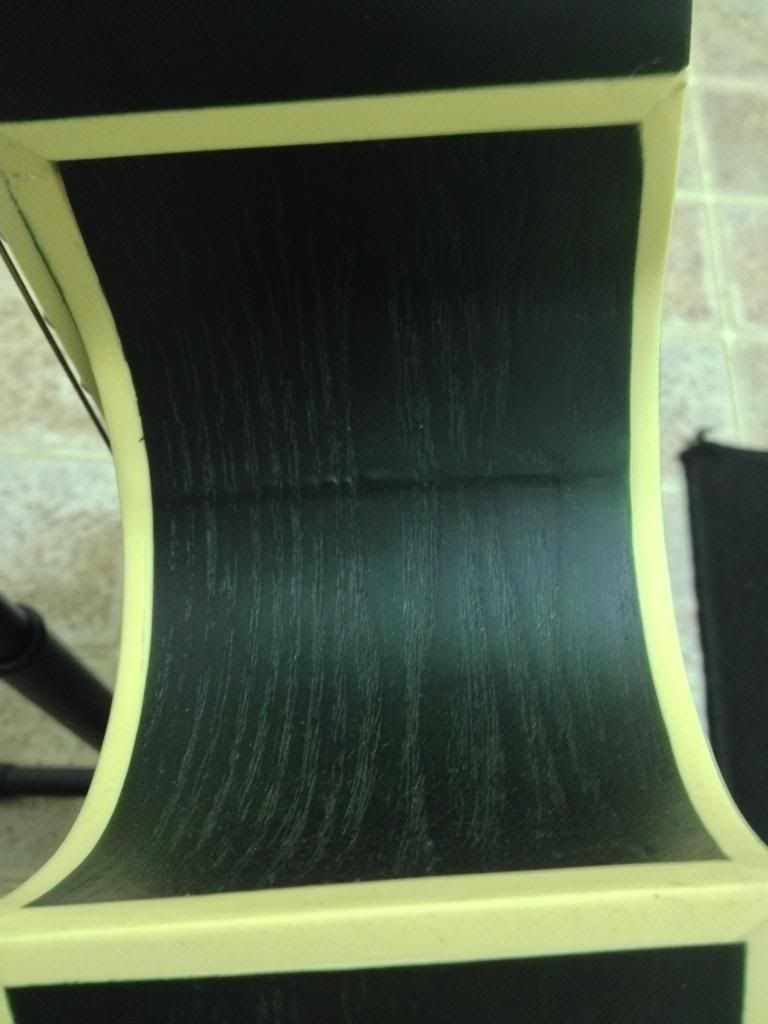 [/IMG]