I was feelin frisky today and wanted to hear my Ric against my passive-converted Musicman Ray35 in the computer with all other things equal to compare them. The Ric obviously sounds amazing, but I wasn't expecting the Ray35 to stack up so well. Definitely well worth the low price point!!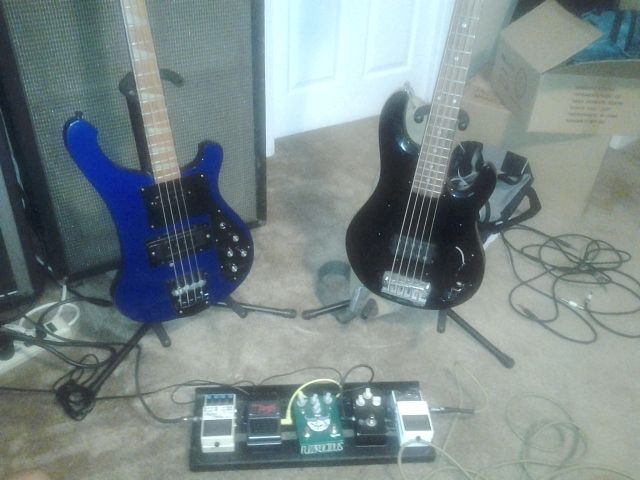 So I bought the Ric35 to satisfy my lust for a Stingray but I just could not get the pre-amp to play nicely with my rig and my pedals. So I tore it out, wired the pickup in parallel directly to the output jack with nothing but an on/off switch in between. One day I'll go back and add some knobs... maybe.
First is the Ric, bridge pup solo'd and vol/tone wide open. First I play clean, then into a Rat for some dirt, then kick on the Fuzzrocious Grey Stache for muffy fun. 2nd clip is of the Musicman Ray35, same order (clean, Rat, Grey Stache.) All is played with a pick for definition into the computer.
If anyone knows how to embed soundcloud code rather than link lemme know!
Soundcloud link: Ray35 vs. Rickenbacker