Sadly, they don't make the white/white model anymore. I had one a ways back when I tried my hand at five strings. In my case, it didn't work out for me, so it's long since gone. But if this is to your liking, a used one pops up every now and then.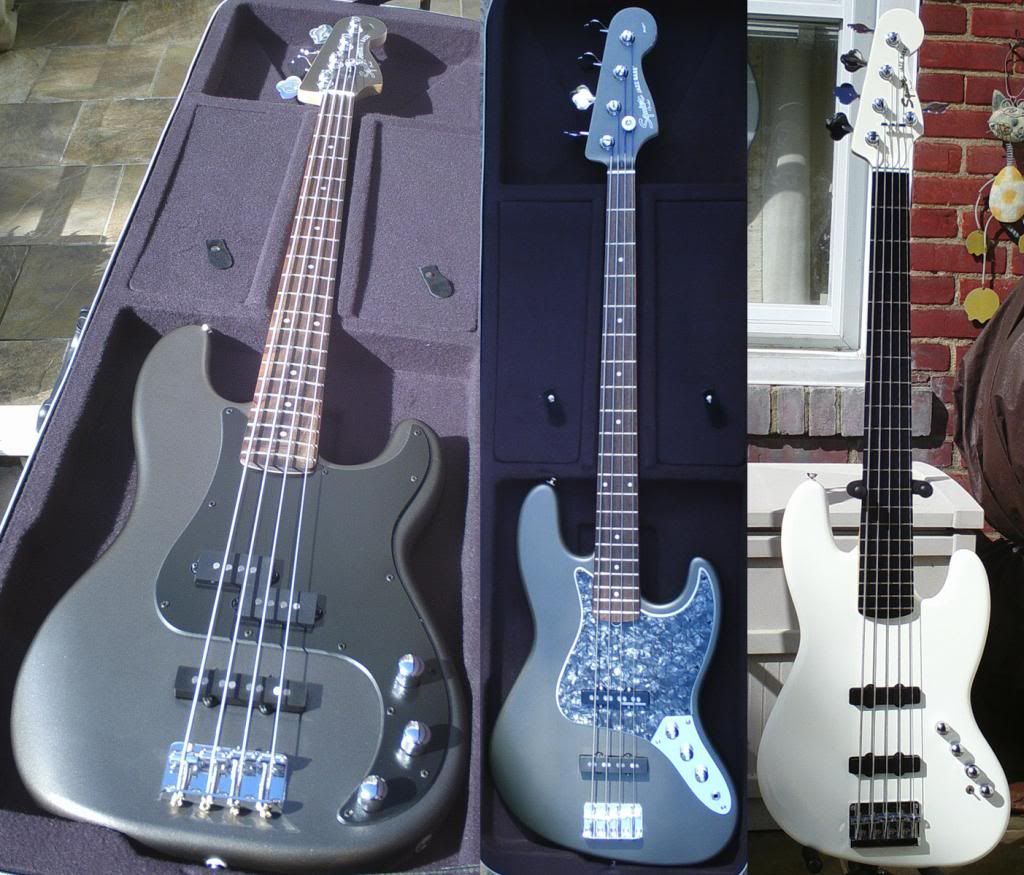 That being said, it was an excellent bass. I liked the ebonol board so much that I harvested a four-stringer neck with the black headstock for a parts-bass I'm working on.
If "da look" is really that important and you're running with a metal crowd, I'd go with the black/black.
To get the most for your money, check out
Guitar Center's used database
. They usually have a few of these going for $200+. Just type in "Squier", select "Bass" and make sure all the other checkboxes are un-checked. This way you'll see what they have nationwide. Then call the store and ask to speak to someone about verifying it's condition and working order.