| | |
| --- | --- |
| Twocan | 01-20-2013 11:46 AM |
---
TBer's Strap Design Cured My Neck Dive!

A while back I had posted
here
, trying to find a solution to my Kramer DMZ4001's rather severe neck dive problem. In response, I was contacted by Tber
NorCal Dog
stating that he had a similar problem with both weight and neckdive, and that he was in the process of developing a strap to remedy the issues.
After having tried several straps on the market without any success, I am happy to report that NorCal Dog's design (The "No-Dive Strap TM") is a winner. It features dual shoulder support which is balanced between the bass and a strap/hook down to your rear beltloop (or belt), distributing the weight evenly along your spine. The bottom strap pin of the bass is then connected to your hip/belt with a custom leather attachment (or routed from the rear hook as shown in my photo below).
As a result the bass is completely stable and balanced. With strap locks installed, the strap can actually be worn under your shirt (leaving it hidden from view). Below are some pics of me wearing the strap on top of my shirt: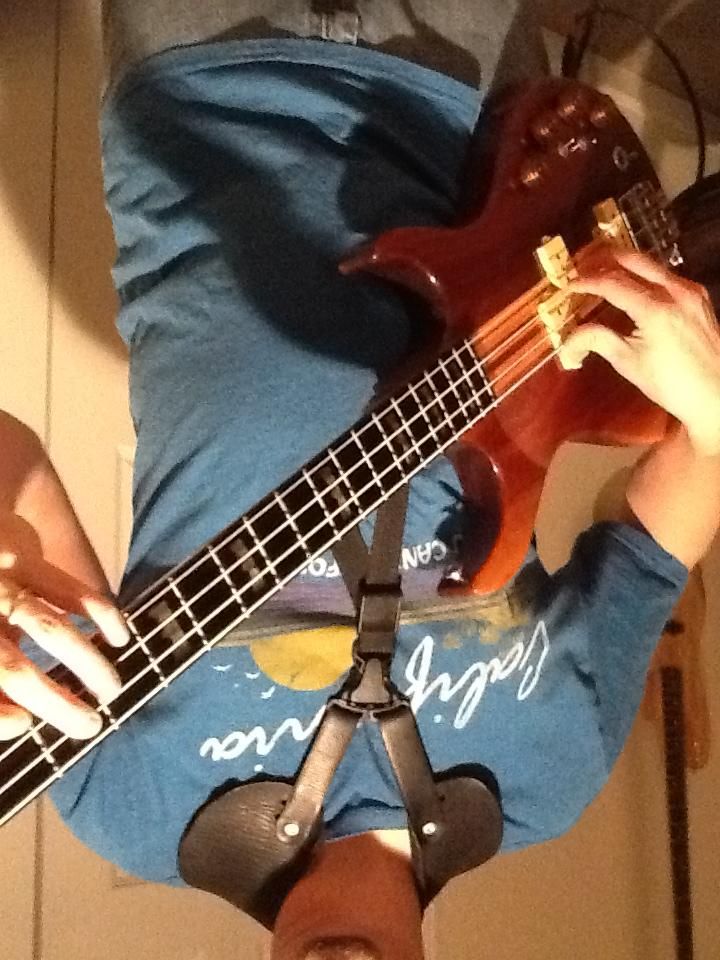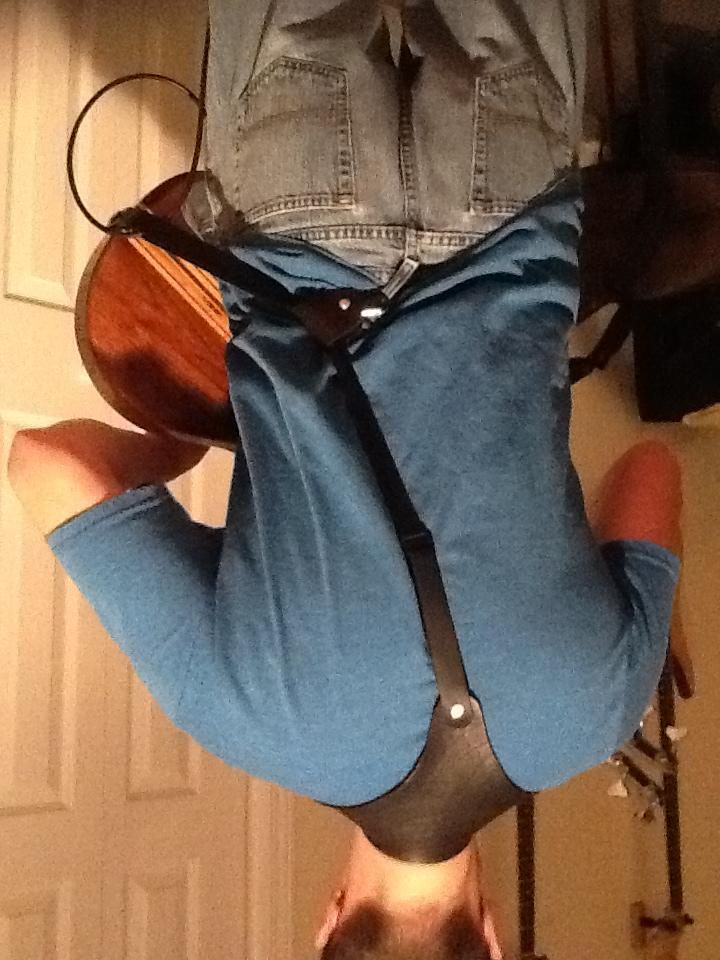 Since the photos above, the harness has been redesgined, now with a V pattern, keeping the of the harness off the back of your neck. The underside of the harness is suede, and is very comfortable the wear.
I wanted to share this for a couple of reasons - first it was very cool of NorCal Dog to respond to my post with a solution to my problem. Also, I believe he's developed the strap to the point now where he'll be producing them for sale. I wanted to give him a plug here and a solid endorsement - the strap has made my bass more comfortable to play. I no longer have a sore shoulder after gigs, and my neck dive problem is resolved. Shoot Dennis (NorCal Dog) a PM if you have any interest in one of these straps!