Convert the one you like the least.
It's Easy. I can do one over night.
If one has a little twist or bow that
you can't get out, you can just
grind it strait with the frets off.
I straightened three necks like that.
I have defretted 7 basses. They
all ended up being a big
improvement,
I had to grind this one til the dots
came out,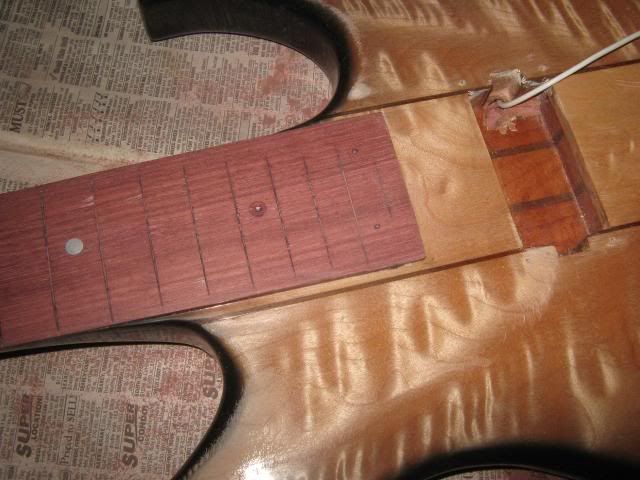 Saved a very nice hand made
custom bass from being a turd
with a bowed neck through body
and it didn't cost anything.
Don't worry about wooden strips
for fret grooves. Filler will work
fine and your neck straightness
shouldn't be affected. A ton of
them have been done without
wood strips and are still doing
fine.
Tabdog